Teil des Programms der "Mensch und Computer 2014" sind zwei eingeladene Vorträge (Keynotes).
Liam Bannon: "Questioning HCI – Is the HCI field still 'fit for purpose'?"
Montag, 1.9.2014, 9:30-10:30
Liam Bannon is Honorary Professor in Human Computer Interaction at Aarhus University, Denmark, and Emeritus Professor in the Department of Computer Science and Information Systems at the University of Limerick, Ireland. In recent years, he has also held Visiting Professor positions in several Universities in France, Spain and Italy. His research interests range over the gamut of human-technology relations, including cognitive ergonomics, human-computer interaction, computer-supported cooperative work, computer-supported collaborative learning, new media, interaction design, and social dimensions of new technologies. He has been involved for many years in the elaboration of more human-centred approaches to the design of complex ICT systems (Bannon, 2011). He was a founding editor of CSCW: The Journal of Collaborative Computing and is serving, or has served, on the editorial boards of several other international journals in HCI, CSCW, CSCL, and Design. He has served on numerous International Programme Committees for Conferences in these areas, and also served as a member of the International Panel of Reviewers for many scientific research projects and organizations wordwide. Liam was recognized as a Pioneer in the HCI field by IFIP in 2010. Liam holds an Honorary Doctorate from the Royal Institute of Technology (KTH), in Stockholm, Sweden. Liam is a Fellow of the Irish Ergonomics Society, was first Chair of the ACM SigCHI Irish Chapter, and is Irish representative on IFIP TC13 (Human-Computer Interaction). In 2013 he was jointly awarded (with Kjeld Schmidt) the EUSSET-IISI Lifetime Achievement Award for contributions to HCI & CSCW.
In this Keynote, I will provide a perspective on the evolution and development of the HCI field, looking backwards as well as forwards, in order to determine what are some of the changes of significance in the field. The HCI community embraces a large community of researchers and practitioners around the world, in the human and social sciences, engineering and informatics, and more recently, the arts and design disciplines. This kaleidoscope of cultures and disciplines provides a rich pool of resources for examining our field. With the advent of ubiquitous computing, and the emergence of "The Internet of Things", new kinds of more open infrastructures make possible radically new kinds of applications. The question is – to what extent is the mainstream thinking in the HCI field ready for the challenges of these Brave New Worlds? Should this whole field of "Human-Computer Interaction" be replaced? Do the technological, economic, political and social disruptions that we see occurring require us to re-shape, or even demolish and re-create, our field, or is it a case of a more gradual evolution and development of that which we already know? How we formulate our research questions, what research methods we use, and even and how we label our activities may need to be significantly re-framed. I argue that those currently within the HCI community could still have a significant role to play in the development and evolution of a more open research area concerned with working and living in a (computer-) mediated world.
Bill Scott – "Bringing Change to Life – Transforming a culture through a passion for design"
Dienstag, 2.9.2014, 9:00-10:30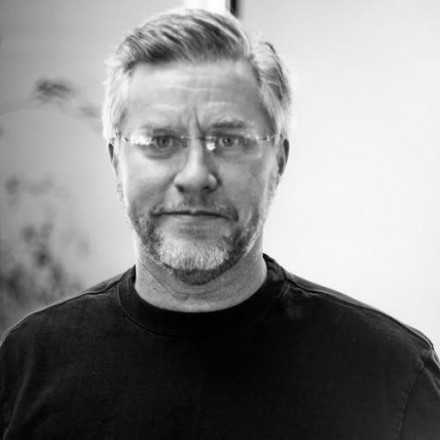 Bill Scott is the Sr. Director of UI Engineering at PayPal. In a past life he co-created one of the first successful Macintosh games (GATO, 1985), built and designed wargaming interfaces for NATO, led user experience teams (Sabre, Meebo), co-wrote one of the first Ajax/JavaScript frameworks (OpenRico), managed user interface engineering organizations (Netflix, PayPal) and published a design pattern library (Yahoo!). Bill is also a frequent speaker at conferences and workshops worldwide as well as the co-author of the O'Reilly book Designing Web Interfaces.
Follow Bill's tweets @billwscott and his ramblings on looksgoodworkswell.com.


Change in an organization is really hard. This is especially true when a company that was once on the forefront of innovation finds itself having lost that luster through its own growth & success. The last couple of years there has been a transformation happening at PayPal that is touching every part of the organization to make it innovative again. At the heart of this change is a new, close partnership between design and engineering.
Can your organization be changed? From Bill's experience at Yahoo!, Netflix, PayPal and consulting with numerous companies he believes there are some core principles you can employ to drive transformation that are all centered around the customer. The question Bill will explore is "How can design be the catalyst for that change?" While this talk will be inspirational, it will take an honest (and humorous) look at what has worked and what hasn't worked so well in trying to scale change.